Start a Forex Brokerage in 2 days
Turnkey solutions for Stock, Forex & CFDs Brokers. Xtreme Technologies, widely recognised for industry innovation, delivers ultra-low latency execution, high capacity and robust, consistent exchange performance. Built around exceptional technology and cutting-edge research. Xtreme Tech brings intelligent, driven, and curious minds from the trading industry together to collaborate and solve quantitative finance and technical problems.
Forex Broker
Trade over 2000+ instruments with Razor Spreads From 0.0 pips from dark pool Liquidity
Multi-Asset Liquidity
Dark pool Liquidity from tier 1 banks & Institutions with STP execution & Ultra-low latency execution on 20ms*
Copy Trading Platform
Copy Trading, MAM, PAMM Asset management service with a wide range of functions & high-speed performance
World class Trading Platforms
Super-fast flagship trading platform with elegant UI, streaming market data, advanced charts

Trade from Python, Trading view using our free API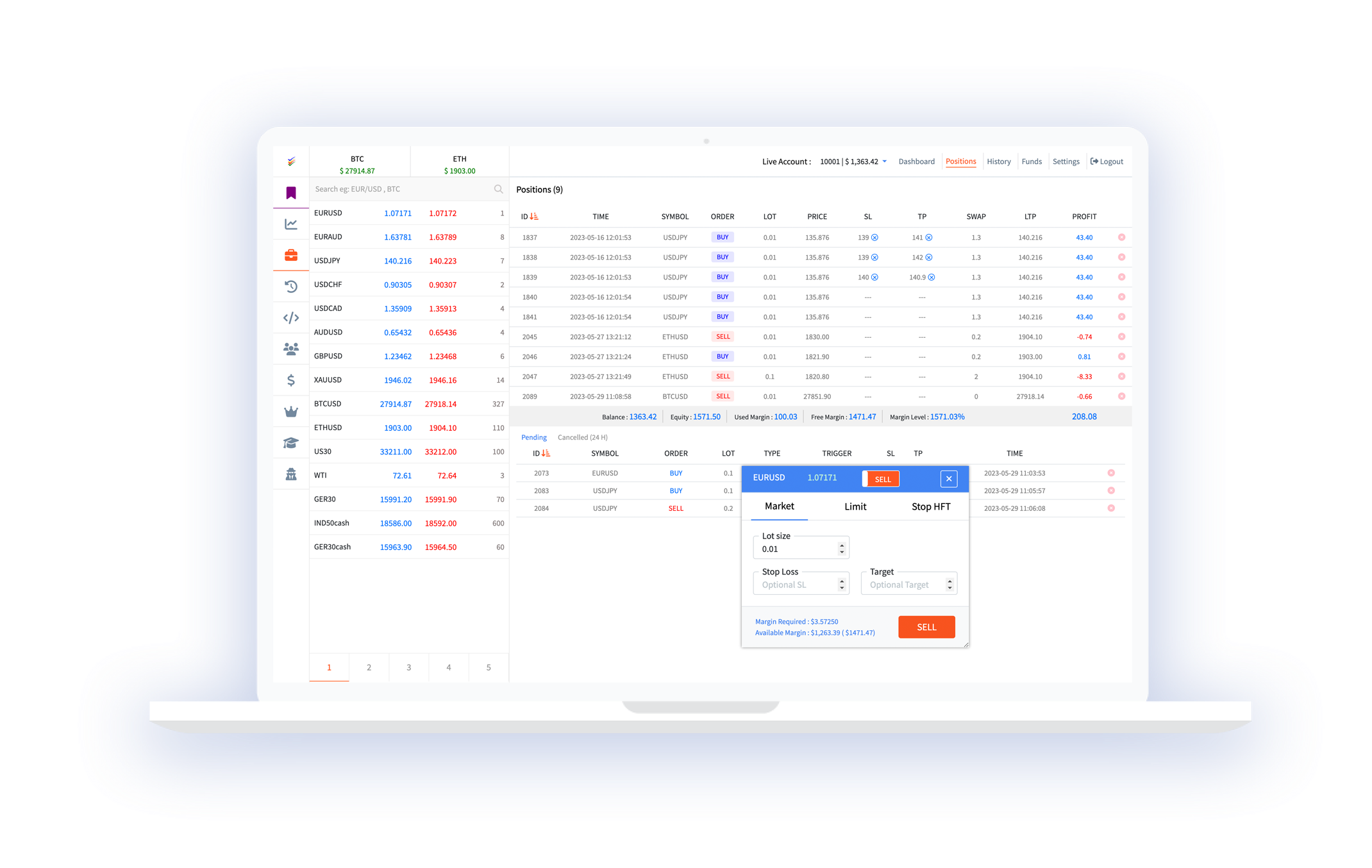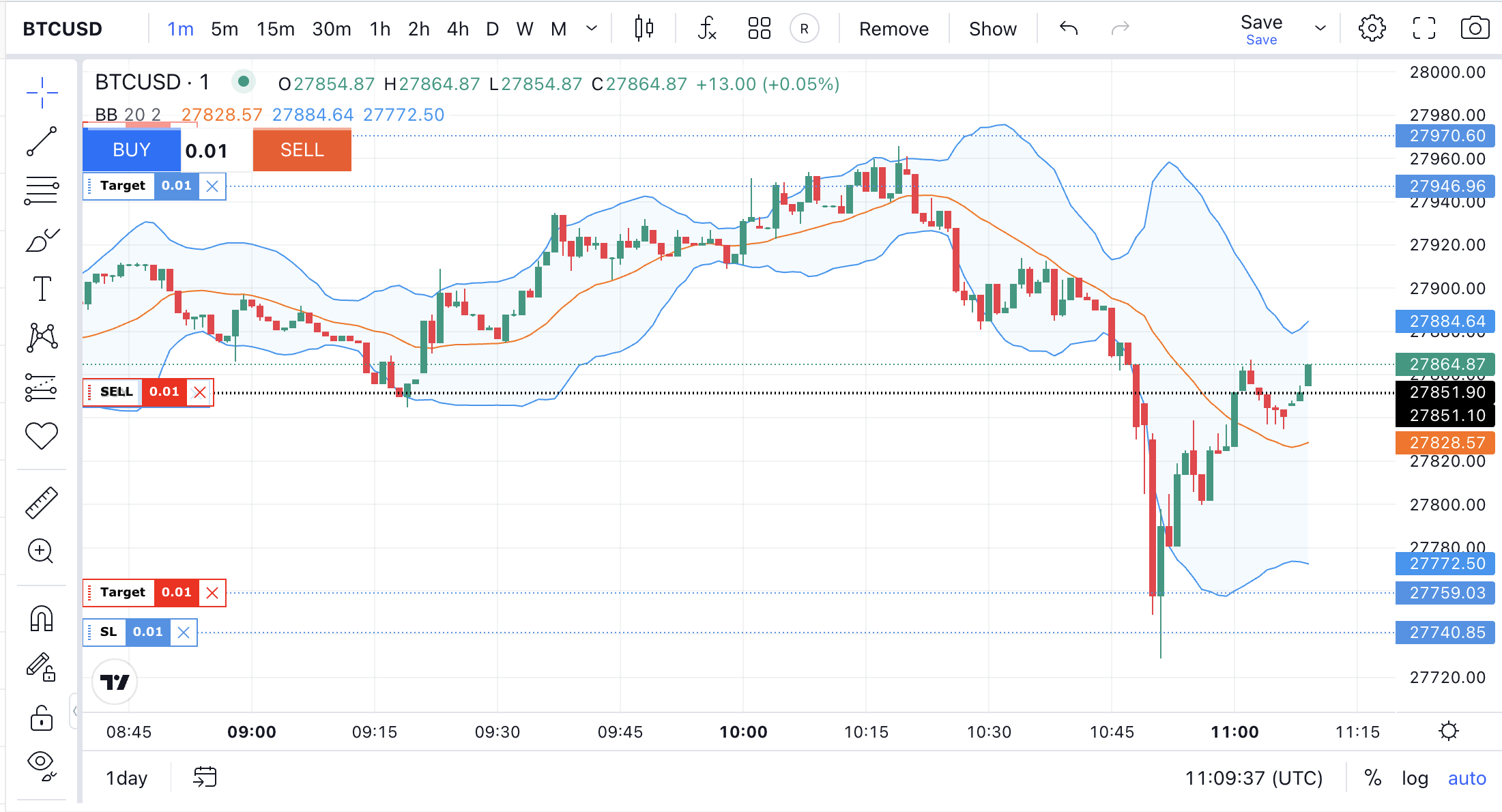 Advanced Charts
Hundreds of indicators, studies, and tools on a powerful and customisable charting interface. Extensive historical data for forex, stocks and metals from 20+ exchanges. Nobody else offers as much data as we do.
Sleek User Interface
With a sleek and carefully designed UI, buying, selling, analysing, and managing your portfolio, everything's just a click away.
Easy to Customize Components

User Friendly interface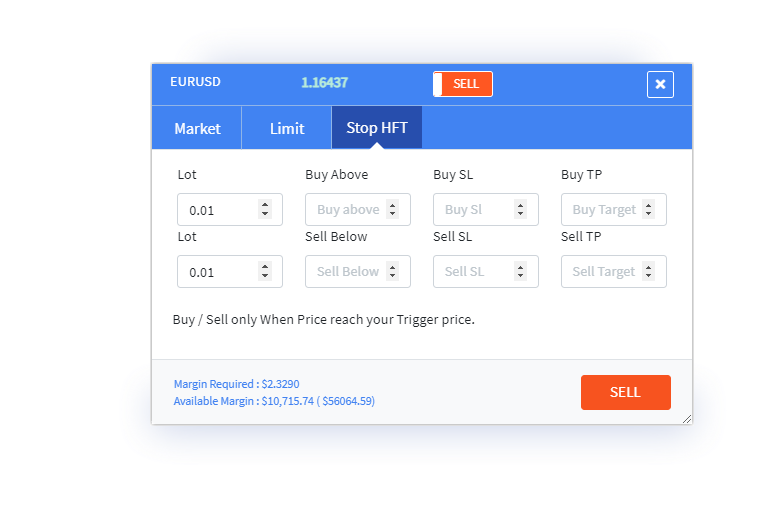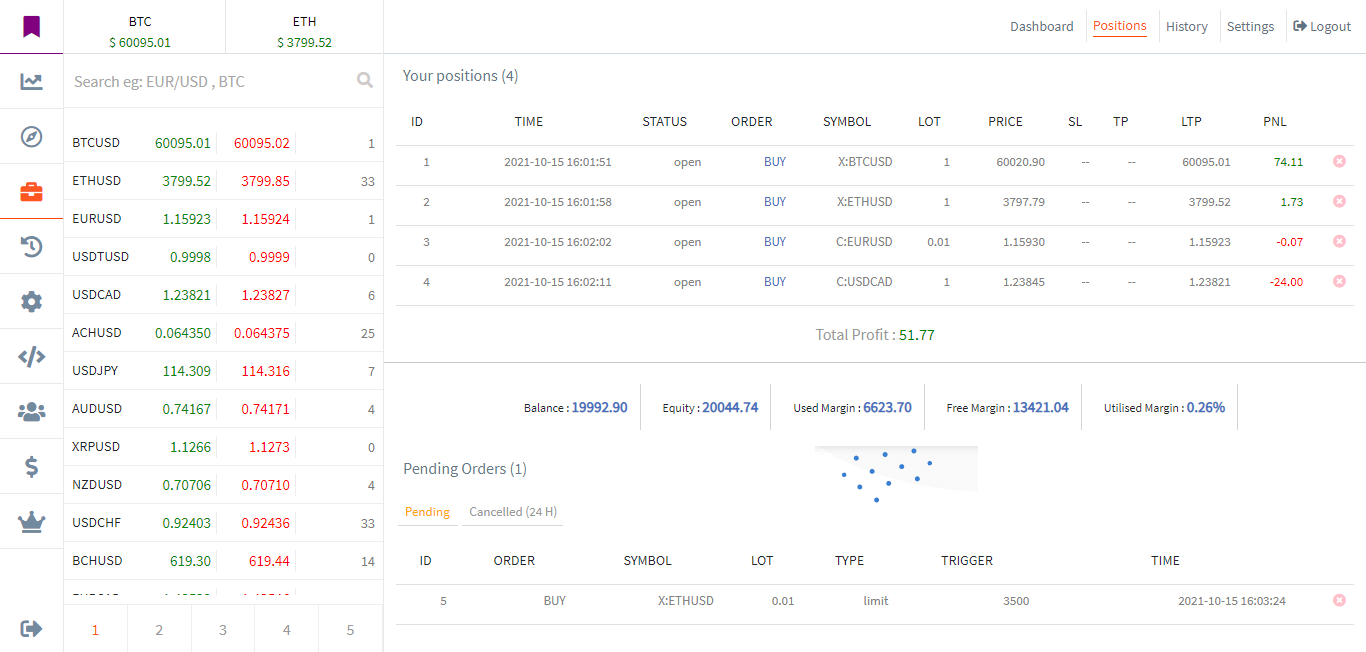 Super-fast elegant UI
Super-fast flagship trading platform with elegant UI, Inbuild strategies, streaming market data, advanced charts. Experience the way of trading.
Integrated position management
Manage positions in single window, manage Live open positions and open pending orders. Hundreds of indicators, studies, and tools on a powerful and customisable charting interface.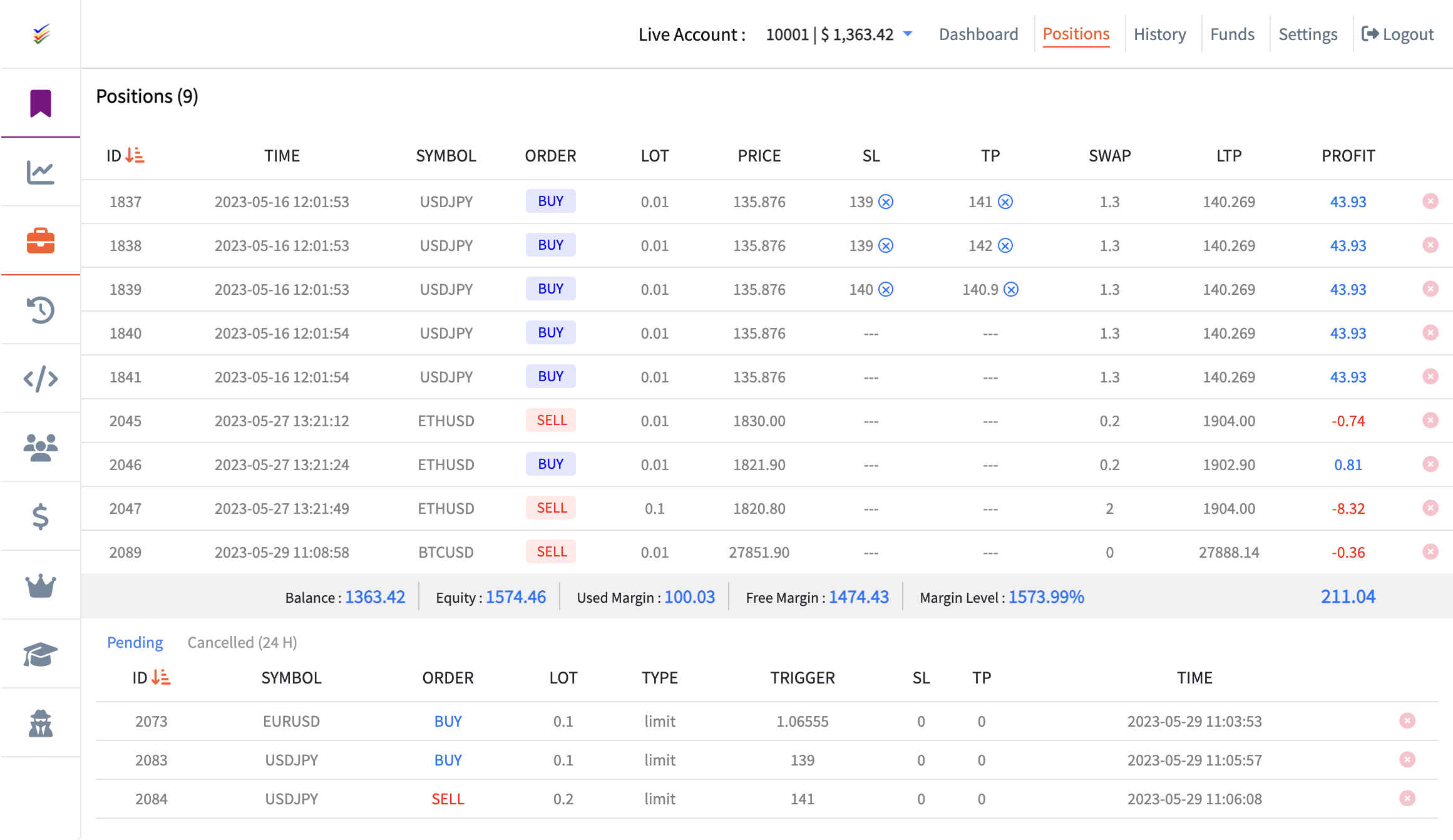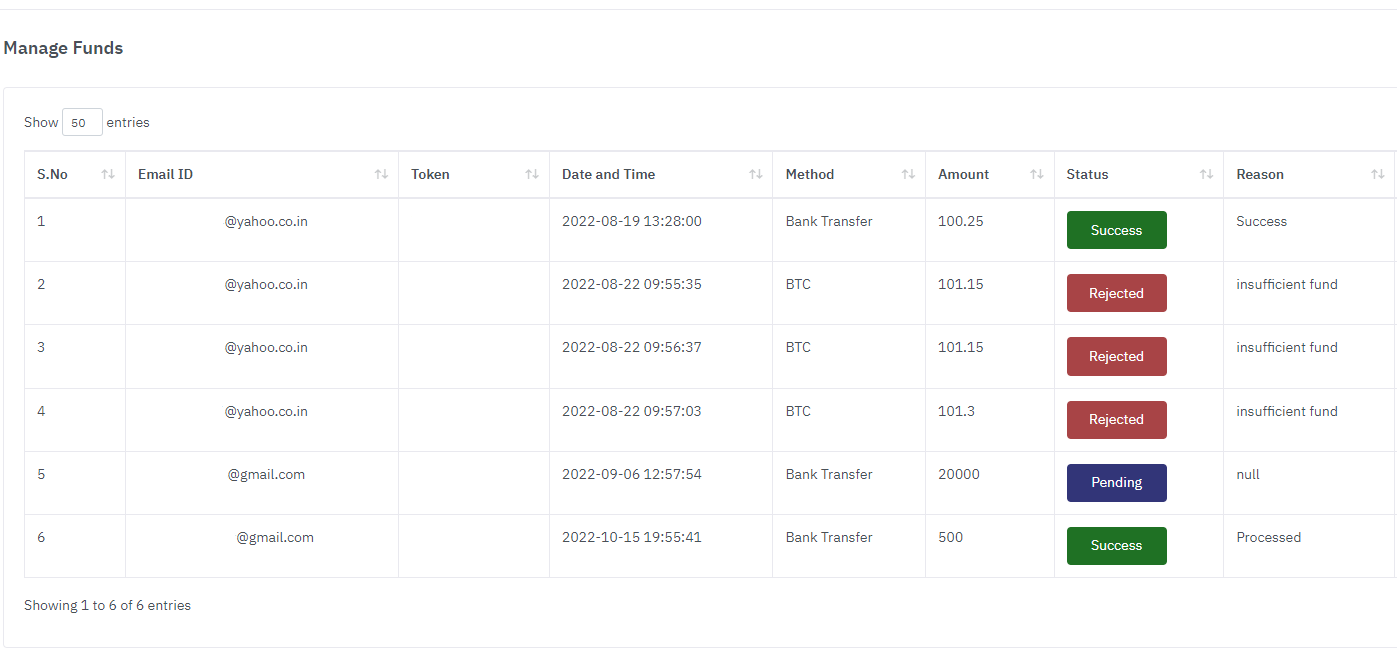 Free CRM
Built for performance
An effective CRM is the lifeblood of any retail brokerage. XTCRM was crafted to make staying in touch with your Forex traders easy. Benefits of XTCRM: Smart Dashboards, Control Access, Performance Tracking etc...
Liquidity Solutions
We can offer brokers several options of obtaining liquidity. Each of the options has its pros and cons, and they all depend on the requirements and possibilities of a given broker. High-quality liquidity is only half the success of the company.

Any broker needs to not only provide their clients with a high-quality stream of quotes but also to hedge their orders without losses in speed and quality of execution, which is often a demanding task.

Global Market Multi-Asset Liquidity & Trading Technology solutions provider for Brokerages and Institutions.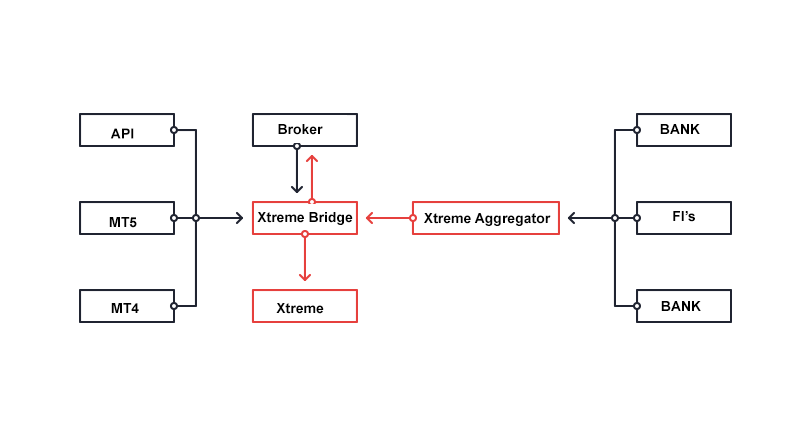 Copy Trading Platform
Xtreme Tech Invest is an innovative way you can access the opportunities of trading without any technical skills, and the minimum of time. You simply choose to copy traders (also known as Strategy Managers) who are right for you and make their trading strategies available to follow. We'll do the rest!

Copy trading with Xtreme Tech Invest lets you retain full control of your money, and you'll only pay a fee to your Strategy Manager when they make a profitable trade.
MAM & PAMM Accounts
The PAMM account is a unique product that allows investors to earn without having to trade. You can invest your funds in the accounts of traders, who receive a percentage of the profits they earn from trading with your funds as a reward.

Any trading strategy is permitted. The service does not limit trade tactics, it allows both long-term trading and scalping.

Trading investor funds exclusively. Manager may only trade investor money, without investing their own funds.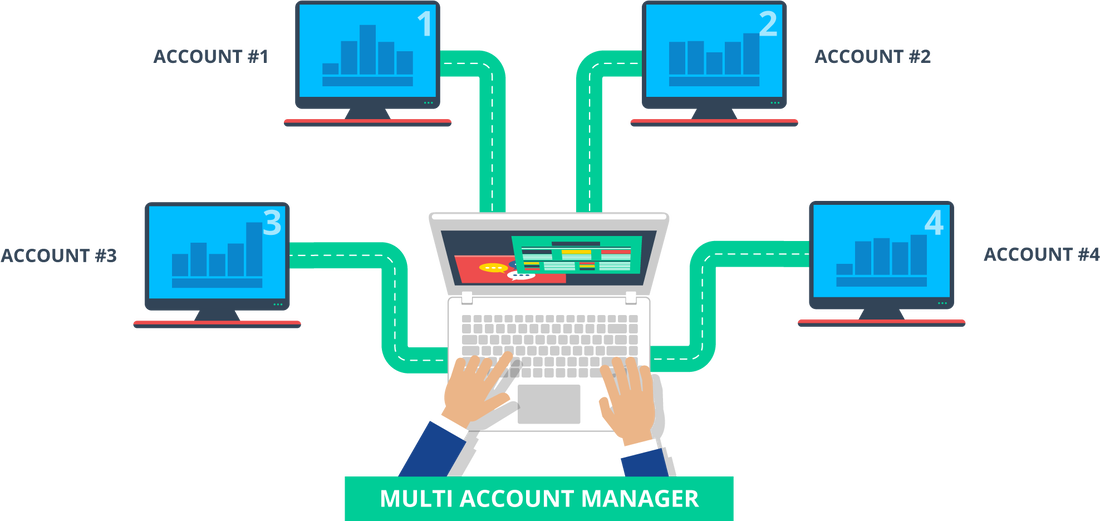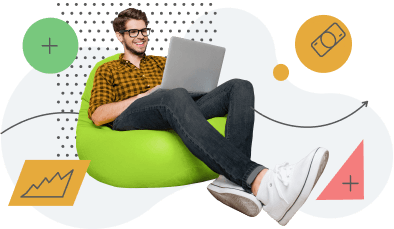 Best support 24*7
Whether for on-site assistance, technical support, or remote support, Source is here to ensure our customers' success and end-users' business productivity. We offer dependable, on-demand support options including 24/7 technical and remote support.

Whatsapp support: +91 9080841681
Email support: [email protected]